Krav Maga Specialist Training
Challenge yourself with a physically and mentally rewarding experience of being certified as a Vanguard Krav Maga® Specialist. Our Specialist Camps will immerse individuals in one of the most prominent self defense systems the world has ever seen. Krav Maga Specialist Certification is designed for a wide range of individuals: Personal Trainers, Martial Arts Instructors, Law Enforcement, Military, Security Guards, Public Service, Nurses, Adventure Athletes, Parents and more.
Krav Maga Boot Camps
Specialize designed combative Krav Maga Boot Camps focusing on technique and explosiveness.
Krav Maga Seminars
Highly specialized Seminars focusing on a variety of topics: Women's Self Defense, Car Jacking, Etc.
Krav Maga Technique of the Week
Watch a different technique each week!
Start Training Online Today!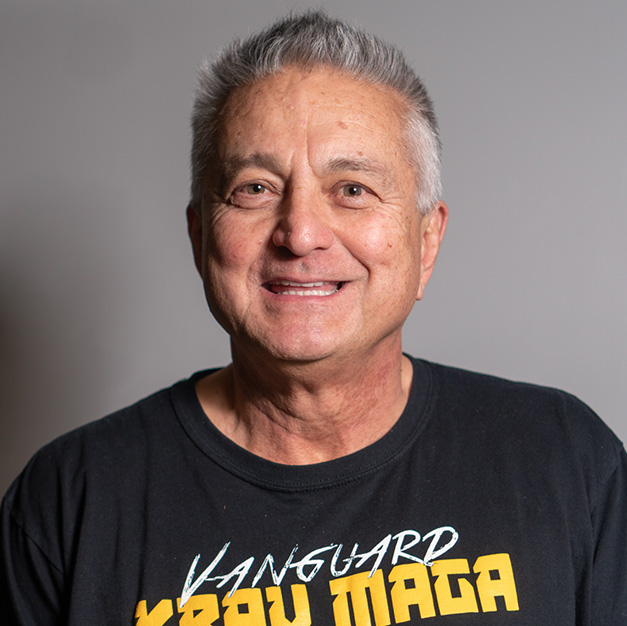 Everest Pepper
Vanguard Krav Maga Founder
Ev has been active in martial arts for over 35 years. He has earned a black belt in Krav Maga and numerous black belts in other martial arts. He is a certified CDT Tactical Master Instructor and has trained law enforcement personnel as well as U.S. military forces for the past 25 years.
Amit Patel
Senior Krav Maga Instructor
Amit while originally from England now considers the San Jose to be his homeland after moving here 20+ years ago. He started training in Krav Maga at ASD in 2007 after having a gun put in his face on two occasions while working in a bank.
James Krause
Krav Maga Instructor
Andrea Cronin
Senior Krav Maga Instructor
Get in Touch
You need more information about us?
Find us at the office
3481 Woodward Avenue
Santa Clara, California
Give us a ring
+408 4095394 Mon - Fri, 8:00-20:00